Timber Rock
N-Gauge Railroad
This layout was built over ten years and in two phases. It is still a work in progress as of 2018. The lower level with Lower Village was built first using track plan #28 for "101 Track Plans for Model Railroaders" by Lynn Westcott, Kalmbach Books with minor variations. The Upper Village section with Lookout Mountain was built later. The Lower Village still needs landscaping whereas the Upper Village and level is nearly finished except for people, animals, fences, etc.
All buildings are wooden and made from kits (usually some form of laser cut) and hand painted. All trestles, rocks, cliffs, mountains, etc., were handmade. The vehicles, small bridge near the control panel and the tunnel portals were purchased and then painted as needed. The background was constructed by gluing stitched together photographs to foam board. I took the photographs and and then manipulated them in Photoshop.
I have numerous DCC locomotives and rolling stock but generally run no more then two trains at one time. The layout was originally built for DC so that numerous reversing switches had to used. All sidings, except 7S, can be killed. Siding 2SP serves as the DCC programming track as well. The layout has recently been rewired so that no blocks remain. The black section is the mainline and the three red section are the reversing loops, each with an MCR reversing module.
Click on any thumbnail to start manual slide show taken in 2002.













































































































Track Plan (not to scale)
Some basic onstruction pictures of Upper Village before final configuration.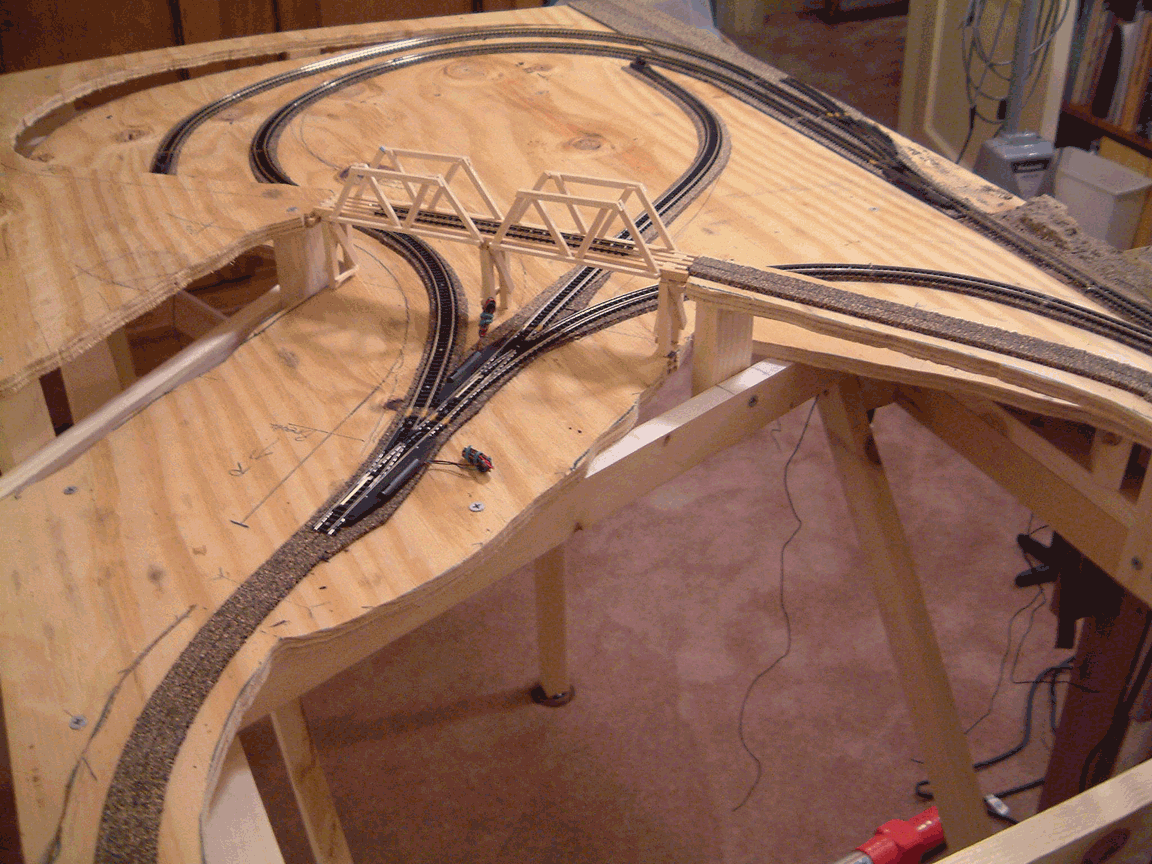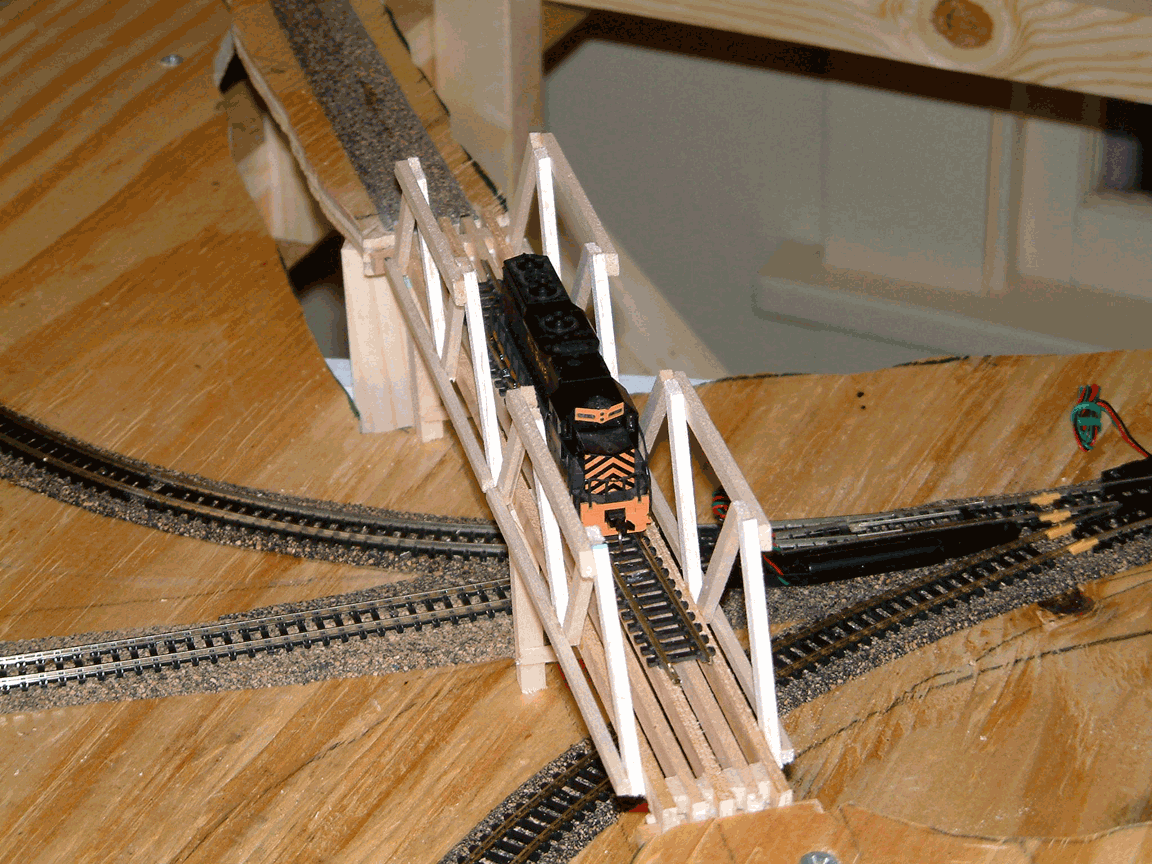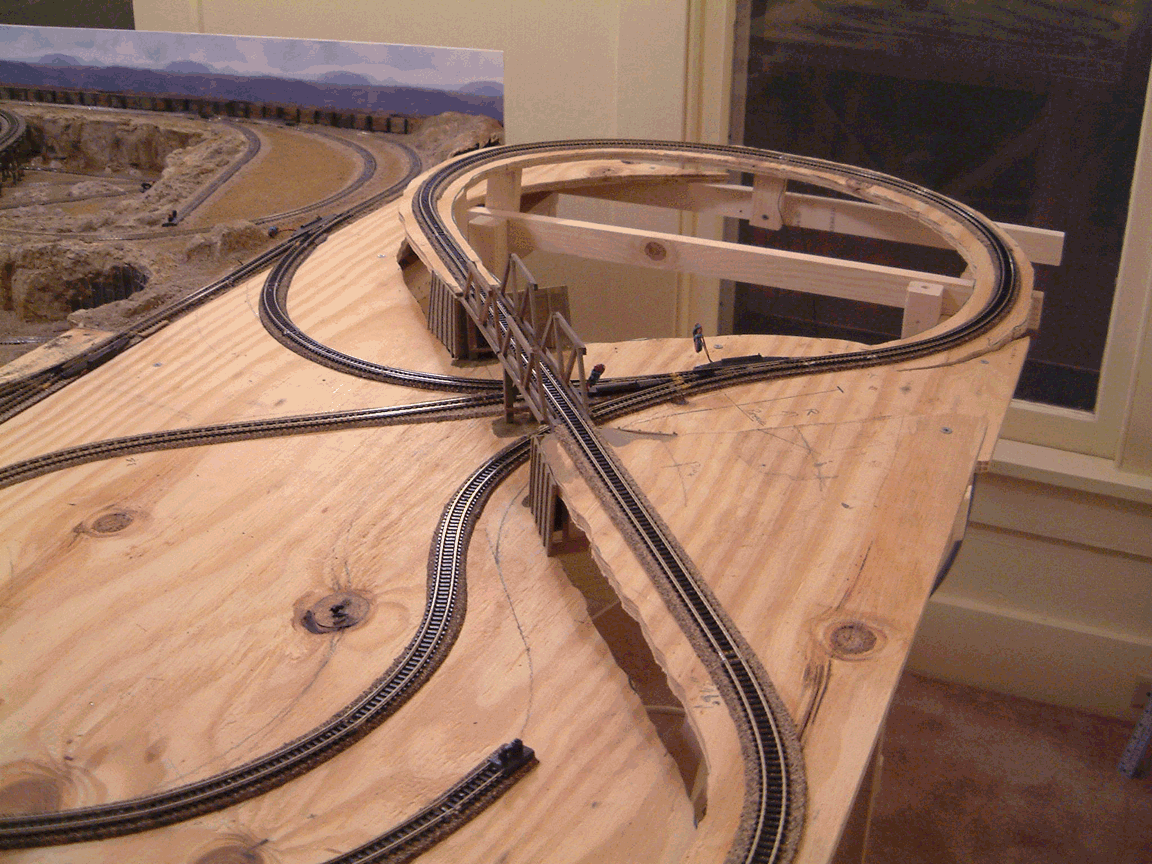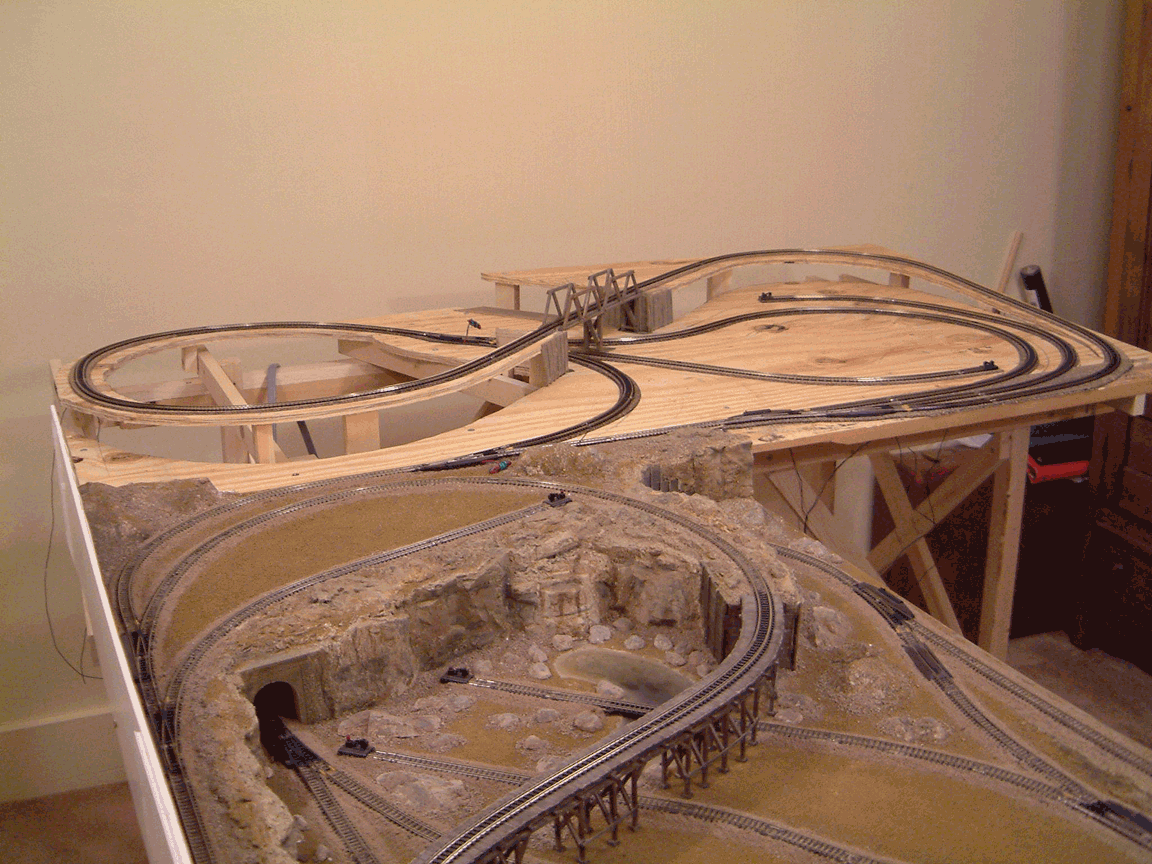 For comments - Timber rock
where first work has no space - use standard email.com form.